Affirmation: I can accept leadership changes at work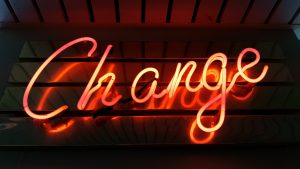 Change is an essential part of the work world. I understand that leadership positions can shift at my job at any time. I am comfortable with these changes and adjust my work accordingly.
I am ready to adapt to new policies and ideas from new managers.
I embrace the transformation of my workplace and encourage my coworkers to accept it too. These changes are part of the natural process of business, and I figure that the best way to continue to be a valuable asset at my company is to welcome the new leadership. I am able to work and prosper through the changes.
Transitions are an important part of the company's growth, so I embrace them.
I accept new roles and projects and do what I can to help the company move forward and prosper.
I avoid allowing fear or worry about new leaders at work to stop me on my own journey to success. With new management, my path to success at my company may vary a bit from what I am accustomed to, but I know I can always adapt to whatever modifications they bring to my workplace.
Today, I take leadership changes at work in stride. I help my new managers feel at home at my company and do my best to adjust to the changes they bring.
Self-Reflection Questions:
What can I do to help new managers at my work feel comfortable?
How can I help my coworkers deal with leadership changes?
What can I do to maintain job security during tumultuous times at work?
What if you could talk to a nuetral HR Manager this week?
You can. With Employ and Relate's as-needed HR Consulting Appointments, you'll never have to face work problems alone again.